MoneySafe Prepaid Mastercard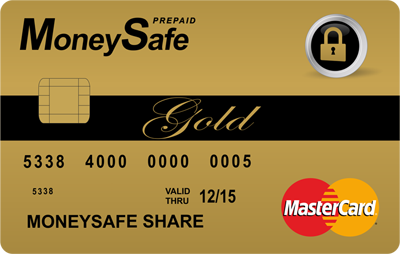 Denominations:


€10, €20, €50, €100, €150
Validity:
180 Days
What is a Prepaid Moneysafe Mastercard?
The MoneySafe MasterCard is a prepaid Card that can be used to share money between accounts within Europe, withdraw money from ATM's worldwide and used to purchase products from the internet and from stores from over 30 million locations worldwide. Lookout for the MasterCard Acceptance Mark displayed in stores.
No Bank Account.
No Credit Application.
No Hassle.
Load Anytime 24/7.
Instant Loading Options via Top-up Vouchers.
Must be at least 18 years old.
Online web access with full card account control.
You are not required to have a bank account or sign a contract. No monthly subscription charges.
MoneySafe Card can be Instantly toped- up with top-up Vouchers.
MoneySafe Card can be activated online at www.moneysafecard.com were you can also view your card transactions and check you balance on line
MoneySafe Card has an expiry date
Safe Secure and Convenient!