Voice International Calling Card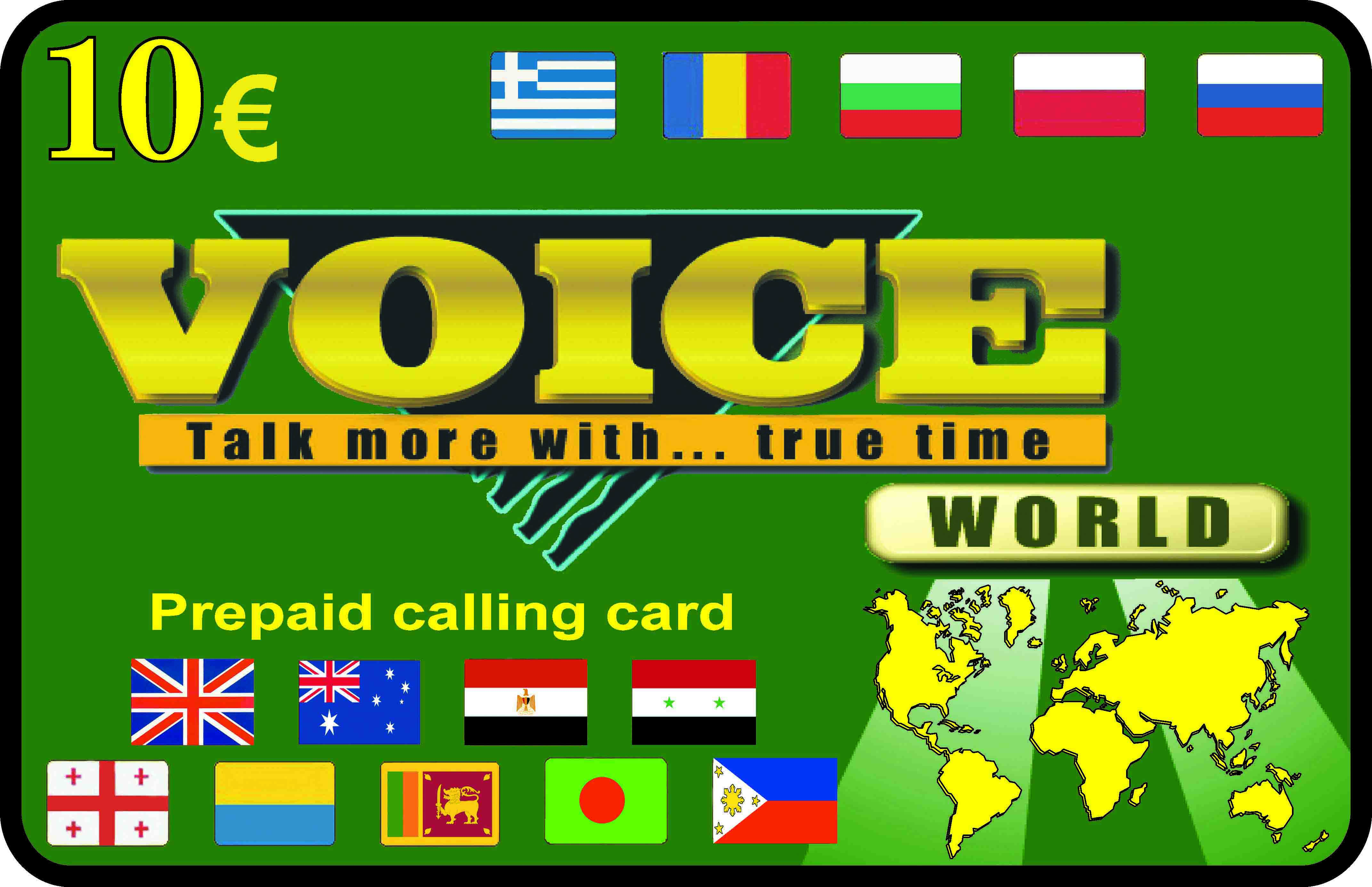 Denominations:


€5 , €10, €15
Validity:
90 Days
What is Voice Europe and Voice World?
Voice Europe-World are Prepaid calling cards focusing on 660 different destinations all over
the world and are used only for overseas calls not for local calls.
Voice card can be used for all: Europe, Asia, Africa, America, Australia and even… Antarctica.
You can call from Mobile, Fix or Public phones.
Explore the capabilities of your VOICE CARD.!
 Instructions how to use Voice Vouchers
1. Dial free access 80080011
2. Select language
3. Enter PIN and then #
4. Dial ( country code) your destination number and then #
5. Pin saves automatically to your phone after first successful call.
To top up your account, dial 5555# instead of destination number, enter your new pin followed by # and follow the instructions
Hang up and dial as instructions from the beginning
Validity period : 3 months after the first usage .
Help line: 95140571