Mobee Payments Supports CCP Animal Welfare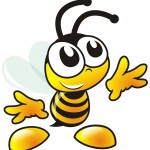 A Festival took place on the 24th of May 2014 as a charity event to raise funds for the Animals and MOBEE PAYMENTS offered a special raffle prize of a Helicopter ride for two.
We would like to Congratulate Mr & Mrs Kenwood the lucky winners of the flight raffle draw!!
The Paphiakos & CCP Animal Welfare is an organisation for animal Welfare founded in 1982. It has grown extensively since the early days and now provides many services including an Information and Complaints Centre, Veterinary Clinic to the public, free Rescue and 24 hours Emergency Service, Shelter, Boarding, Re-homing, Pet Travel Service, Education programmes for schools and the general public, a Coffee Shop, four Charity Shops and a Book Exchange shop.